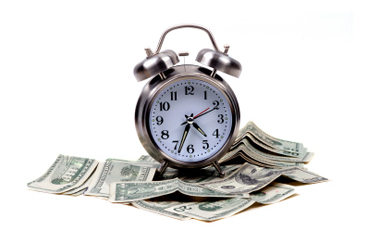 Quick question: Have you ever made a purchase based on limited information only to discover that there was another solution that would have been much better suited for you?
We can all agree that any time you have to spend time and money on something in your property management business that does not grow your business, it can become tedious, even burdensome.
When faced with this kind of pain and frustration—whether it's property inspections, or copying keys—it can be easy to jump up and say yes to the first person in a new suit to offer you a solution.
Salespeople count on this. They pull out all the bells and whistles so that they can get you to act from a place of emotion. And this can often lead to going with the first product you find.
At Inspect & Cloud, we believe our property inspection tool delivers the value that property managers are looking for.
Our mobile AND web application has been built from day one by property managers for property managers. We know what you want as a property manager because we have been property managers ourselves in the past, and we continue to listen to every piece of feedback our happy users tell us.
Does your property inspection software do all of this?
This is a list of questions property managers tell us they wish they would have asked when they were eager to find a solution and deciding on a property inspection software.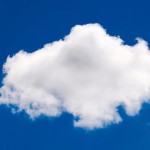 Can you keep your property information in the cloud?
Whether you're on your iPhone, iPad Mini, iPad, Mac, or PC computer, you need to have the ability to access and edit your reports where you are. Inspect & Cloud offers a cloud storage system that allows you to store all of your property inspection reports in your account so they can be accessed from anywhere. Don't be all thumbs, only able to access reports from an iPad. Our cloud storage system let's you find reports and edit them with a REAL keyboard. Whether you use the voice dictation functionality to record and transcribe your comments in the field, or add them when you get back to the office; Inspect & Cloud has you covered.
Take-Away: Make sure your property inspection software has a web application you can access on your computer AND a mobile application
---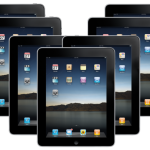 Are the monthly fees total or PER device?
Prices aren't always as sweet as the glossy shine on the ads might have you believe. With Inspect & Cloud, all of our subscription plans come with UNLIMITED devices and inspections. This allows you to easily add and inspect properties with your iPhone, your iPad, your kid's iPad, or your office staff's iPhones. Don't worry about having to pay an ADDITIONAL fee for every person in your office with an iPhone. Our plans allow you to use any iPhone or iPad to do your inspections—even if you left YOUR iPad at home.
Take-Away: Some advertised rates look enticing at first, until you realize that those fees double every time you add a device or user
---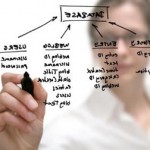 Am I able to customize the reports and create my own templates?
Every property is different. Every property management company is different. So, why would anyone expect you to use the SAME property inspection template as everyone else? It just doesn't make sense. At Inspect & Cloud, we offer the ability to easily customize and create as many templates as you like. You can create a separate template for single family homes, condos, multi-family properties, commercial, HOA inspections, and just about anything else. If you can dream it up, Inspect & Cloud will allow you to create a custom inspection that empowers you to design the mobile app to get the exact information you require. Nothing is off limits. Gather the information you need. Display it in a clean, professional report. Simple.
Take-Away: Look for a property inspection software that allows you to customize your reports to collect all of the information that is important to you and your property owners.
---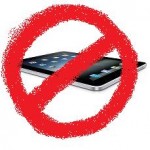 Does this work on an iPhone or only with the iPad?
When you first switch to a software solution for property inspections, you get excited; maybe even buy a new iPad for the office. But, over time, the idea is that this software allows you to showcase a new competitive advantage which grows your business and therefore—you have more inspections to complete. Inspect & Cloud knows that your business is growing and we designed our system to grow with you. Because our
property inspection software
is available for the iPhone AND iPad, it makes it easy to start delegating your inspection tasks to members of your staff. ANYONE in your office with an iPhone can now be a potential inspector. No need to buy everyone an iPad (although, it does make a nice Christmas bonus!). You don't ever have to buy a new piece of hardware—just use the iPhone that's always been in your pocket. That's the idea. No extra hassle. Only innovative time and money saving solutions.
Take-Away: At some point, you'll probably want someone in your office to help you with your property inspections. Having the option to use an iPhone, iPad Mini, or an iPad opens up your options and makes it so you won't have to lend out your precious iPad.
---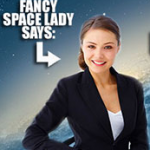 Am I able to easily get training?
Realistically, once you find a property inspection software solution that works for you, you'll want to use it for a while. Possibly for years. Don't you want to be working with a partner that will support you in your business growth, listen and implement your feedback, and someone who is just friendly? At Inspect & Cloud, we strive to provide all of our customers with free one-on-one training, product walkthroughs, and actively seek input and feedback on areas where we can continue to provide more value. Our team thrives on your good ideas, which is how we've been able to build such a well-reviewed product in such a small amount of time. We're still innovating and we want you to be a part of it. We're counting on your good ideas. We'll provide the action and execution.
We're really funny, too. Just call us and find out— 888.960.6020
Take-Away: You want to work with people that you like. We pride ourselves in being very likable, in addition to having a property inspection tool that we're proud to say was built by our users.
Are you making the right property inspection software decision?
Only you can know that, but we're here to answer all of your questions. Give us a call and set up your live demo or just tell us what you're hoping our product will do. We'll tell you everything we know, and maybe we can innovate together. Thanks for connecting.
Inspect & Cloud Support Center — 888-960-6020