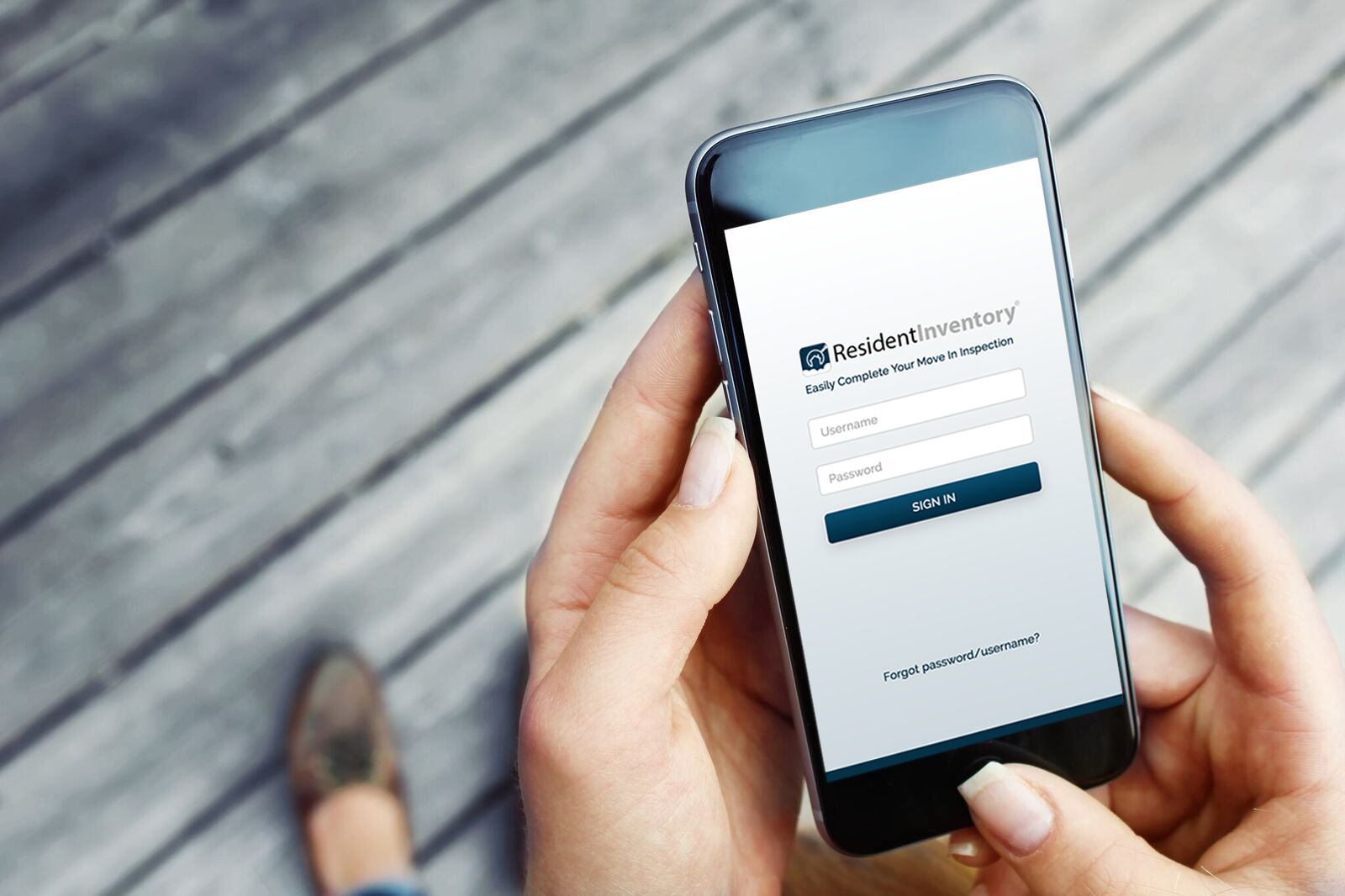 Introducing
The world's first software application that enables you to Assign Tenant Move-In Inventory Inspections and Compare them with your existing inspections.
The company that brought the first move-in/out report in 2013 to the industry and who originally pioneered the idea for tenant inspections in 2014 has now implemented all of its talents to release the most effective resident inspection software on the market ever.
NOW IS THE TIME
For several years now we have gathered feedback, completed R&D, and made several improvements to Resident Inspection. We have created a complete automated system that you control.


1) 5 Minute Easy Setup – Embed your Resident Login Request Form on your company website.
Or use the url you are provided from your account, ex. companyname.residentinventory.com
2) Tenant Request App Login – once you have assigned tenants for move-in's they will be able to request app login details from your website.
3) Tenant Completes Move In – once tenants complete their move-in inventory inspection you will receive a notification email.
4) Property Manager Can Compare with Existing Inspection – access the move in inspection from anywhere to view, download, and do a quick side by side comparison with your existing inspection.
Automating your Move-In Inventory and Condition reporting will accelerate your property management operations and help reduce security deposit disputes.
Pricing
Benefits
– White Label Customized Branding – when tenants login to the app they see your company branding with your logo, slogan, and colors.
– Branded Report URL's – your company name is displayed in url's for inspections.
– Unlimited Tenant Logins, Unlimited Inspections – no additional fees
– Unlimited Storage
– Side by Side Comparison – compare your existing inspections with Tenant move-ins.
Retail
Retail Cost

to Custom build an app can range from $10,000- $25,000

Architecture and cloud storage can cost tens of thousands.

Ongoing Maintenance cost, etc.
Savings
Office is notified faster when tenants complete move-in inspections

Compare to existing inspections faster

Reduce Security Deposit Disputes. Require photos to accompany discrepancy comments to prevent tenants from falsifying damages.
Resident Inspection
Only $49mo –

no setup fees

Or Free –

with a minimum Inspect & Cloud membership of $49mo.
Yes, that's right! This service is free for Inspect & Cloud users.
Thank for using Inspect & Cloud!
To be notified of the release and receive a free trial invitation visit: https://inspectandcloud.lpages.co/resident-inspection/
---
Inspect & Cloud is a customizable property inspection software provider that services thousands of users in 14 different countries around the world and enables users to manage their inspection systems using an integrated web application that syncs with their mobile devices available on iPhone, iPad, or Android devices. For more information visit www.inspectandcloud.com or contact the support center at 866-960-6020.
Press Release Update: Published in Business Insider July 19th 2018 – https://markets.businessinsider.com/news/stocks/inspect-cloud-s-new-resident-inspection-1027383060