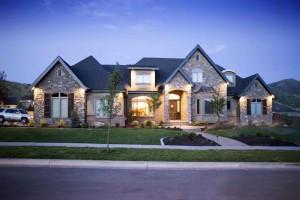 Residential and commercial property management professionals have many options and face many unique issues when it comes to choosing a property inspection software system. Digital property inspection software helps property managers by giving them:
Simple to create digital and PDF inspection reports with your company's branding
Easy move-in & move-out inspections
Custom templates for every property type
Video, Photo, & Audio property inspections
A simple way to email inspection reports to property owners, vendors, & maintenance team
Depending on the size of a property manager's portfolio, some property managers can perform hundreds of inspections every single month.
Whether you're a small local shop or a national company looking to easily share digital resources, this guide will show you why digital property inspection software is so powerful.
How does Property Inspection Software save you time & money?
At its essence, property inspection software is about saving time and money, while having easy access to property details and resources. By using a mobile app to collect data at a property and a digital system to store it all on the web (in the cloud), property managers are able to access, email, and find reports from any computer, anywhere in the world.
One way that thousands of property managers are using digital property inspection software to save time and money is in how they manage their weekly and monthly property inspection software.
The average property management hourly employee make $15/hour and often we see that these are the employees sent out to take photos at a property. Using pen and paper, a property inspection can take up to 4 hours, when you include drive time, time at property, and the time to organize everything back at the office.
That means that property managers are spending upwards of $60 every time they need a property inspection report created. If you have to do ten inspection reports a week, that's $600 a week in hourly payroll you have to dish out as a PM.
If you're a PM and doing these reports yourself, then your hourly time is worth EVEN MORE. Many property managers report that they value their time at over $250/hour.
That means that a single pen & paper inspection report can cost your company around $1,000 per report in wasted time and resources!
With digital property inspection tools like Inspect & Cloud, the time to create these inspections is significantly decreased, saving you hundreds of dollars every single month.
Do a Test Property Inspection Now
This time savings, alone, is enough for thousands of property managers to switch to creating digital inspections every single year.
The industry is shifting towards cloud-based resources and management. More and more, property owners and consumers are looking for property managers that utilize a suite of digital tools to efficiently and effectively over-perform every single month.
Digital property inspection software tools like Inspect & Cloud help give smart property managers an advantage over their local competition.
Do a test property inspection today and see how easy it is to create massive value for your clients.