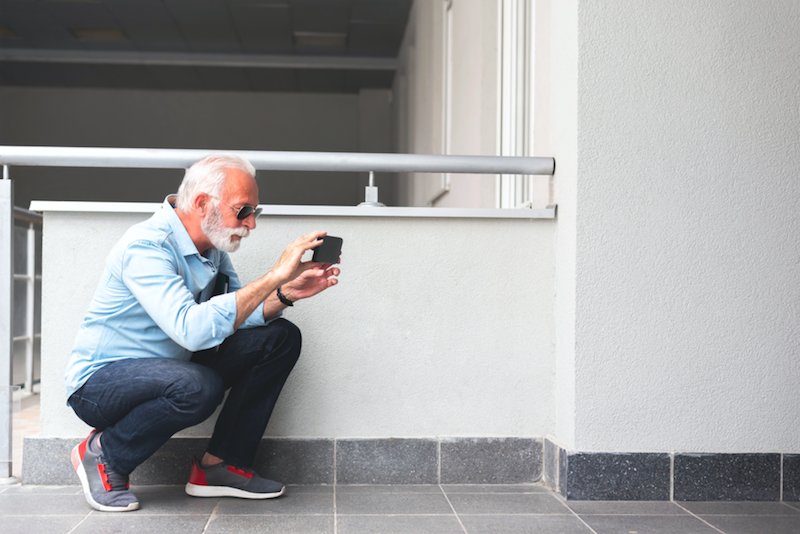 It's now 2020 and there are no flying cars, but the future of contactless inspections is here.

Inspect & Cloud is a company that prides itself on being an innovative leader in the industry and as such, they are rebranding with a new desktop look and a new shorter and sleek name.
Inspectcloud.com will soon become the primary domain for accessing its services.

Since 2013 InspectCloud has been a trendsetting software company known for its unique ResidentInspection application as well as providing the most advanced customizable inspection software for businesses throughout the world. Management companies that need remote tools to document property conditions and facility management choose InspectCloud for its ease of use and video tools for effective property reports.

With today's pandemic, it's more important than ever for property management companies to conduct contactless inspections to document property conditions while reducing risk to their staff and reducing tenant traffic where possible.

InspectCloud has listed the ten items below on why it is the best choice for inspection software and why you should consider checking out a demo.

1) Simple To Use – In today's market, property management companies are using sophisticated accounting management software that requires in-depth training. InspectCloud compliments these accounting softwares because its intuitiveness allows property managers to get the job done without complicating the process.
2) Customizable – InspectCloud is the most customizable property inspection software that offers a drag-and-drop template builder that enables customers to even change the inspection buttons of the app to create unique company templates. 
3) E-Signature Tools – You can send reports remotely and require signatures. The e-signature pages are branded to the customer's company. Recipients can sign using multiple devices since signer pages are mobile and desktop browser friendly. Unlike other e-signature platforms where you only click a mouse to select a simulated signature, this technology enables the recipients to actually sign, regardless of the kind of browser they use, it is compatible with a mouse or mobile touch screen.
4) Video Documentation – Beautifully designed video reports organize your video documentation to compliment inspection reports. Each video can be up to 30 to 60 seconds long for each room area and an unlimited amount of videos can be added.
5) 360° Compatibility – Inspectors can choose to use their iOS or Android device to upload panoramas for a partial 360° experience or use a compatible 360° camera for a full experience.
6) Resident Inspection – This is a free application for InspectCloud's customers that enables them to digitize the move-in inventory process and assign remote occupancy inspections. Tenants conduct inventory reports using a separate app that can be branded with the property manager's logo and company colors. 
7) Maintenance Reports – Property managers can flag items for comprehensive maintenance reports or create notification reports for their vendors that section specific items from inspections.

8) NEW Web Design – "We feel this new name branding will be perfect timing as we just redesigned the desktop version of the software. We wanted to give our customers a new design that is even easier to use while keeping everything at their fingertips", said Gilbert Quinones CEO of InspectCloud.
9) Premiere Support – The support team is dedicated. Gilbert adds, "They are prompt, attentive, and listen to the needs of our customers. We are grateful for our customers and the value we can provide during these times to help reduce risk." 
10) Price Competitive – Pricing starts at $49 monthly with unlimited properties and inspections. The time you will save with simple to use software will help you automate your business and leverage your value as a property manager. Use it on as many devices and access your data remotely (unlimited photos, videos, virtual tours) from anywhere.


For a demonstration of the new InspectCloud, the E-Signature technology or Resident Inspection reach out to InspectCloud's support center or visit inspectcloud.com or residentinspection.com

InspectCloud is fully integrated with major property management accounting software providers such as PROMAS and Rent Manager. If you would like to see about integrating your property management software with InspectCloud contact their engineering team for info on API integrations at support@inspectcloud.com.


---
InspectCloud is a customizable property operations software provider that services thousands of users in 17 different countries around the world that enables users to manage their inspection systems using an integrated web application that syncs with their mobile devices available on iPhone, iPad, or Android devices. For more information visit inspectcloud.com or contact the support center at (888) 960-6020.