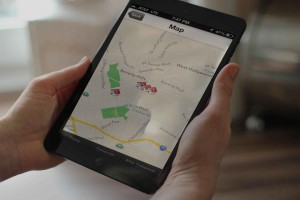 Whenever we speak with our property inspection software customers at Inspect & Cloud, the story is always the same—they love the way it has transformed their business.
"It has made my life easier, it has made me as a property manager feel more professional to my clients and give them the services that they need. It's just exactly everything that I would hope for in an inspection software."
—Cory Tanner, Bolton Property Management
And it's true—digital property inspection software IS a game changer—because it gives you so many marketable features that help position you as the industry leader in your local market.
"For property managers who love working with people, but despise the paperwork process for inspection reports, Inspect & Cloud is the solution."
—Nisha Randhava, All Property Management
Property owners love receiving our reports and maintenance teams find them incredibly easy to read and review. Features include:
Custom Property Inspection Templates
Professional Design with Your Logo
Edit Reports from Your PC/Mac
Bulk Property Import
Email Reports
Signature Box
Custom Area Renaming
Auto-Text Comments
Time Stamped & Bulk Photo Export
Simple. Powerful. Property Inspection Software.
Property managers love having a software system that allows them to see and manage all of their property inspection reports in one place. Inspect & Cloud makes it so easy to create custom templates for inspection reports, collect information in the field, edit reports from any computer, and send PDF or web inspection reports quickly and simply to property owners, vendors, and maintenance teams.
Personal Your Property Inspection Reports
Inspect & Cloud has been built to be customizable in just about every way imaginable. We know that no two properties or property management businesses are the same, so we've made it incredibly easy to customize every aspect of our property inspection software.
In addition to creating customized templates for every property type—from single family to multi-family, HOA inspections to drive-bys—we've also made it easy to add your own company's branding and personalize all email content.
This ability to custom brand and personalize all content you send from Inspect & Cloud gives your clients the perception that your property management team has built out its own digital property inspection tool just for your clients.
Keeping Customers and Growing your Business is Everything
As we've worked with thousands upon thousands of property managers over the years, one of the main things we hear is that an added bonus of switching to Inspect & Cloud's property inspection software was that they've been able to keep more property owners on their rent role and have consistently grown their property portfolios by showcasing sample inspection reports in their prospecting kits.
Property owners love seeing this kind of detail about their property. Using a property inspection software tool like Inspect & Cloud allows you to very easily create reports that will allow you to provide immense value, above and beyond your competitors, to every single client.
When property owners are happy, they sing your praises, and that leads to increased referral traffic.
Of all of the tools that you can use in your property management business, a digital property inspection software like Inspect & Cloud is one of the best ways to build rapport with your clients so that you can keep them for the life of your business.
Do a Test Property Inspection Now
"Inspect & Cloud just makes it easier to have a more streamlined report. It's just a better process than I was using before."
—Pamela Greene, PG Management Group