Inspect & Cloud is Used by Top Brokerages in the Country for Property Inspections






On Average Our Management Companies
Save Up to $200 to $300 Per Day Using Inspect & Cloud
Save time and money, while easily having your office do your property inspections for you.
No more babysitting inspectors!
Access inspections online from anywhere
View real time inspection status and progress
No more paperwork to file
Professional reports with your company branding
No contracts or cancellation fees
SEE WHY 203 COMPANIES SIGNED UP LAST WEEK to use
to save time and money. Now its your turn
Traditional Inspections
Managing employees— What did they do for the day? – Where have they been? What time was the property inspection finished? – How long did it take them? – Are they doing a good job with the inspections?
Wondering what inspections are due next and what is past due?
Wondering where these properties are at and the best order to do them in?
If your employee calls in sick, do they still have the clipboard with inspections, and all the photos on the camera? Then they need to manage all the photos on your computer, deciding which property pics belong to what house, naming photos, etc.
Take the time to type up the inspection into a document and make it look nice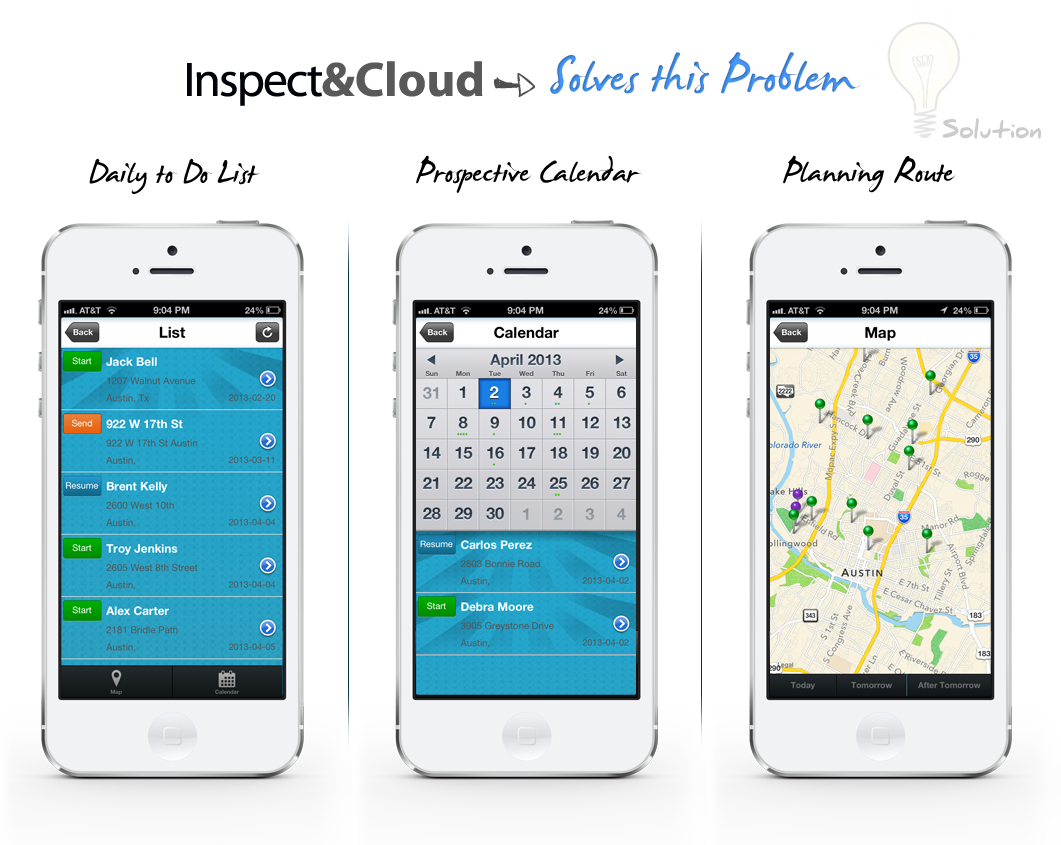 Testimonials
Our

property inspector pulls out his phone in the morning and knows exactly what and where! No more babysitting!" Carrying a mobile device such as an iPhone or iPad to generate a full report in the field is much easier to do for us. Our agents now have the ability to offer their property owners more of an incentive to use their service. Its like a facebook for the condition of our properties except this makes us more productive.

Steve Meadows

President Meadows Rentals

Our

office stays more focused and on task of what's going on. We no longer drop the ball on getting things done and I'm excited to start using this in our commercial management as well.

Wally & Annette Wilson

Broker/Owners RE/MAX

Centx Associates

Our

staff carrying a clipboard, paper, and pen to do our inspections are a thing of the past." Our information is now in real time and

we probably save 3-4 hours a day for each person

. Instead of them wasting time at the office our inspectors can pull up their property schedule in calendar view on their phone. My managers know exactly when the reports are finished.

William Knapp

President RE/MAX Space Centers

110 Agent Office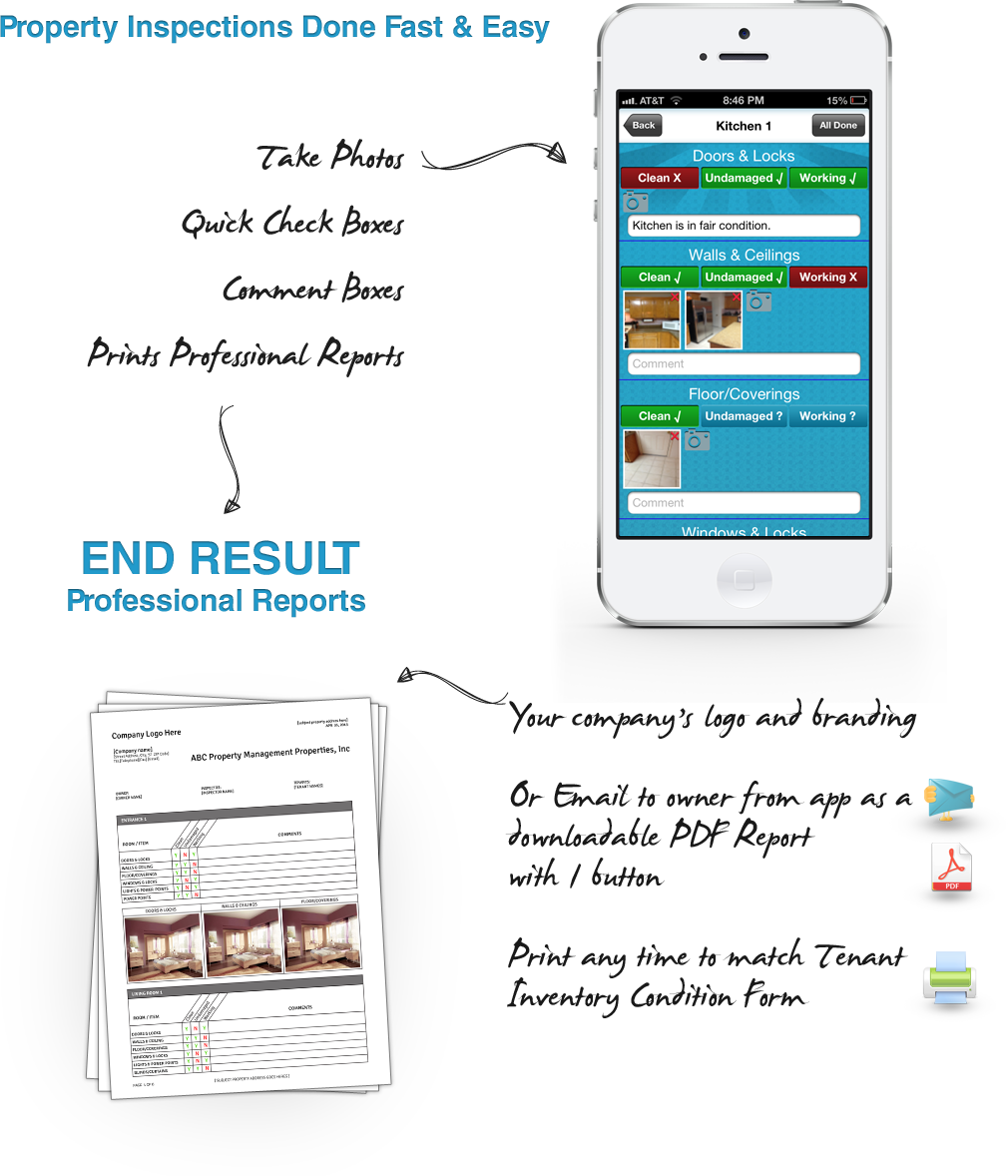 ( view pending and completed inspections )
Inspection Map
Broker can monitor daily progress of inspections
Inspection Calendar
See property inspections completed, scheduled, & which inspector is completing.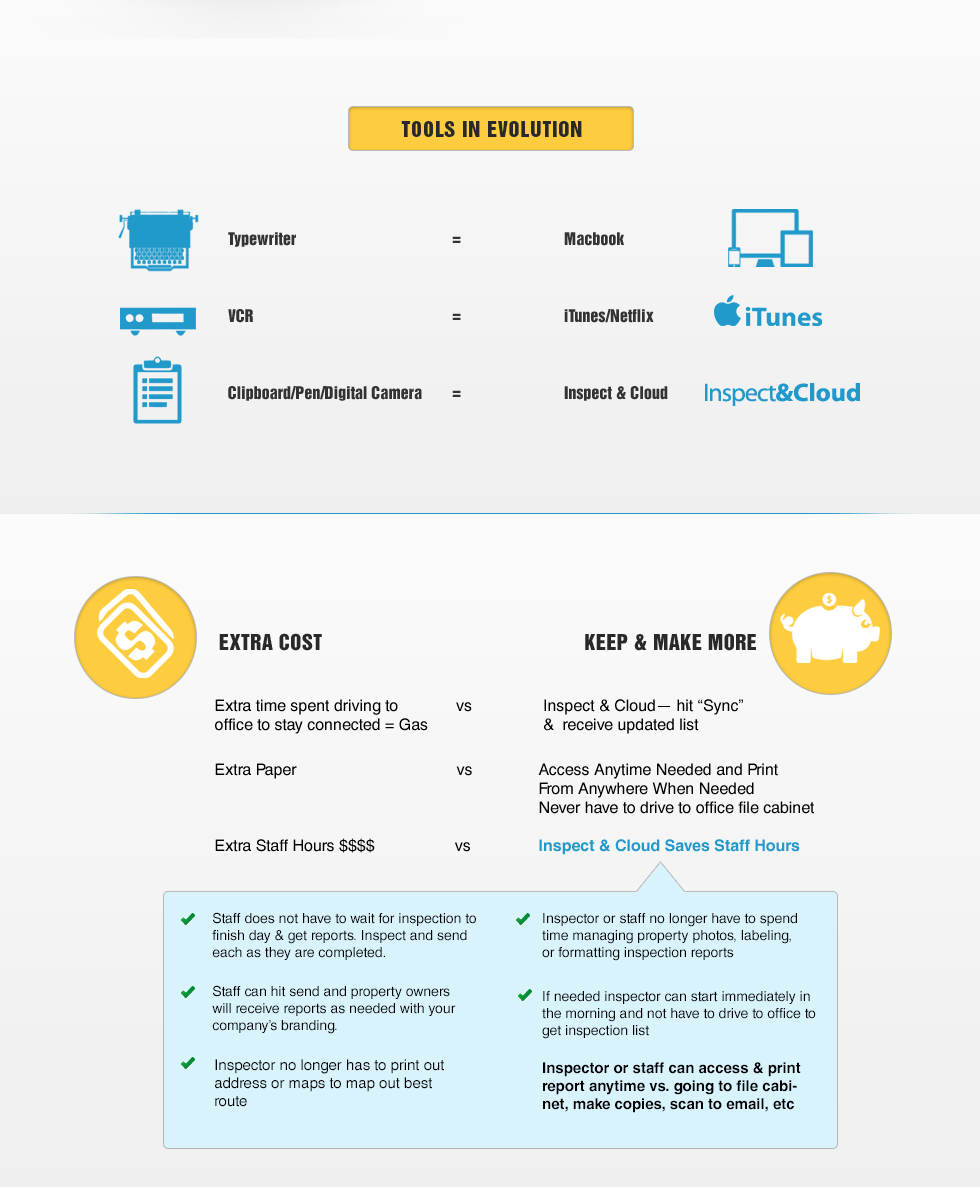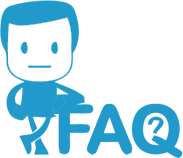 FAQ
What exactly is Inspect & Cloud?
It is a mobile app that works with your mobile devices so that you are able to do inspections easier and faster. Using check boxes, text, and photos Inspect & Cloud allows property managers to do inspections easier and faster, with less room for errors.
What if I lose my phone or tablet—do I lose my work?
No it doesn't matter because once an inspection is complete you just hit the send button and it pushes the inspection to your inspection property cloud. No information is actually stored on your phone.
How do I know if my employee is doing their work?
You as the master user control your inspectors' login access. Ex: Each inspector uses their own smartphone to complete an inspection, while you are able to monitor the work they complete including logs of time inspections were started and completed.
What if I need to access the report immediately?
Thats the beauty of taking your property inspections digital. With pen and clip boards companies have to wait until the inspector returns to the office. If something is time sensitive this is outdated. With Inspect & Cloud the office headquarters can have the inspection immediately in real time after its completed.
How does this save me money?
It actually cost you more money to not use Inspect & Cloud. Extra paper, time, and resources are some of the biggest factors of expenses. Not only do companies function better but they can generally either cut staff or have their inspectors focusing on other helpful tasks since they get more done in less time. Having to go back to the office to organize property inspections & photos wastes a lot of time.
Are there contracts to use Inspect & Cloud?
No
Are there initiation or set up fees?
No
How do I begin using Inspect & Cloud?
No credit card is required and you can begin using Inspect & Cloud and be set up within 15 minutes. Simply request to sign up and we will email you a user login. From there we will email you instructions as well as a report to assist you and your staff. We are certain that once you see how it will make your life easier in property management you will understand how quickly you can increase your profitability and focus on growing your business.
Do I need to give my employees expensive equipment?
No
Currently most of our brokers are having their employees use their own iPhones to do the inspections. Since your inspections are stored on your web login, you control their ability to login and what they can inspect.
In the rare case that an employee does not have a smartphone, many of our brokers will simply purchase a iPod touch for the office at $199 that has an HD camera. Inspect & Cloud works with the iPod touch so that you can use this tool to do their inspections vs most office digital cameras alone which are in the range of $300-400 dollars.
Companies find it more beneficial to use one device that conducts the entire inspection and to speed everything up automating the inspection process.