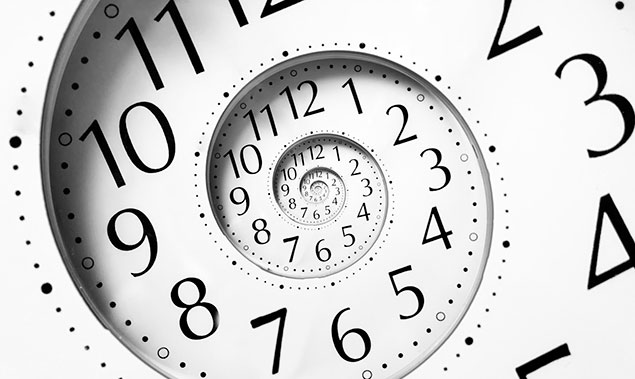 You wish there was more time in the day.
This is no big secret. We all want this.
We all want to find a magical elixir that allows us to think better, complete tasks faster, and squeeze more satisfaction out of every day.
As humans we are always evolving. Always inspired to ask for more. Driven to achieve something greater.
The most valuable commodity we have is our time.
The more time we can spend in our "Zone of Genius," the more we're able to achieve.
What if there were a tool that allowed busy property management brokers and managers to save hundreds of hours every year?
What could you do with an extra 500 hours? 600?
Digital Property Management Inspections Give You More Time
Also no big secret is the fact that property management inspections can take up a lot of time.
Even if your property management inspections are done by an employee, you're most likely paying for their time.
The more time it takes them to complete each property management inspection, the more money it costs you.
If you're doing property management inspections yourself, then the wild frustration of keeping track of everything is enough to make you want to hire someone—ANYONE—to manage them for you.
Property management inspections done with a pen, paper, digital camera, and Excel spreadsheet are a thing of the past.
With the "old way of doing property management inspections" also goes the frustration, tedium, and disorganization.
Digital Property Management Inspections Simplify The Process
To become better at anything, we must change our habits.
To be human is to fear change.
Whether its the brand of ice cream or corn chips you've "always eaten," the route you drive to work, or your morning routine that hasn't changed in years—change can be difficult.
But, what if changing one thing—one tiny thing—would allow you to achieve a level of time abundance?
Digital property management inspections can easily bring you the luxury of more time.
5 Ways that digital property management inspections give back your most valuable commodity—TIME
Easily Plan Your Property Management Inspections Daily — Property Management Inspection software like Inspect & Cloud allows you to easily add and schedule property inspections that can be viewed in calendar, map, or list view, making it easy for you or your inspectors to plan out their day.
Eliminate Paper With Digital Property Management Inspection Reports — Going green is something everyone from NBC Universal to NAR is doing. The amount of office "real estate" you'll save by no loner being bound to filing cabinets, copy machines, file folders will surprise you. Of course, property management inspection apps like Inspect & Cloud allow you to easily print a report (if needed) or download and/or email a PDF report from your phone.
Empower An Office Staffer To Become A Property Inspector — A digital property management inspection app like Inspect & Cloud is so easy to use that you can easily train your employees to inspect properties for you. Real time progress and monitoring allows you to keep track of who's out in the field and where.
Easily Generate Your Property Inspection Report Form — A clear, professional property management inspection report helps you showcase your expertise to property owners, and makes it easy for you to compare any notes listed as part of a Residential Lease Inventory and Condition Form. A clean PDF property management inspection report gives you more evidence to support your Itemization of Security Deposit, as well.
Simple Checkboxes, Autotext, and Built-In Camera Cut Time off Property Management Inspections — An easy to use graphical interface on both the web application and mobile iPhone or iPad app (Android in development!) allows you and your inspectors to quickly, efficiently, and accurately move through a property and perform an inspection. You define everything you wish to have reviewed during a property management inspection. Everything is spelled out, so nothing is missed by your Property Inspector.
Digital Property Management Inspections Save Money
How much money do you spend every month printing ream after ream of unnecessary paper documents?
How much are you paying every hour that someone on your staff has to go back to "the spreadsheet" and try and figure out which property inspection is which?
How many property owners kindly took their business elsewhere when their contract allowed them? Would a professional report—a sense that your company had things "taken care of"—have made a difference?
How much is your time worth? $200/hour? $300?
We see brokers every single day who are cutting the time it takes to perform property management inspections in half.
Some report saving even more time than that.
If you're currently doing your property management inspections yourself—what would an extra 2-3 hours a day allow you to do?
We had the same problems.
The same frustration with the length of time our property management inspections took.
We banged out heads against the same metaphorical walls.
And then we got smart.
We found some of the best software developers we could find.
We brainstormed around the clock.
We tested each feature in our own businesses.
Then we launched publicly the solution to our property management inspection frustrations.
Find Out How More and More Brokers and Property Managers Are Saving Time With Digital Property Management Inspections
Try Inspect & Cloud free of charge for the next 14-days and see how much time you can save by taking your property management inspections to the cloud.
The less busy-work you are able to eliminate from your day-to-day, the more you're able to focus on the things that actually grow your business.
Saving time allows you to be more productive. It gives you the opportunity to put your focus where it belongs.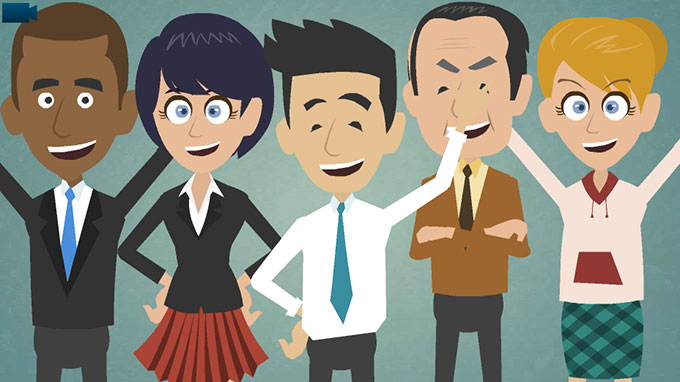 And Inspect & Cloud is not just for property managers. We've even seen therapists giving therapy in Austin, TX use it to inspect their offices.